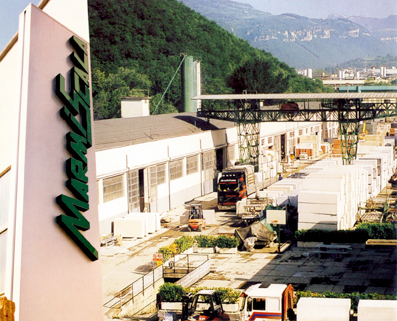 Marmi Scala srl was established in 1963 in Verona as a company for the supplying of natural stones.
Introduced in the '70s, the production of composite stones has catalysed the activity of the company for years becoming in the last 10 years the main occupation.
Covering an area of over 40.000 sqm, the company has now ultimate technology plants for block production, gang-saws and many more plants for polishing and finishing of ready and semi-finished products as well as a wide and efficient stock for slabs and other semi-finished items.
Modern technology, qualified human resources and the continuous research focused on the improvement of quality of their products, make the services of Marmi Scala the optimal partner to satisfy the modern architecture's and designer's needs.